How to Heal: 11 Books That Can Help You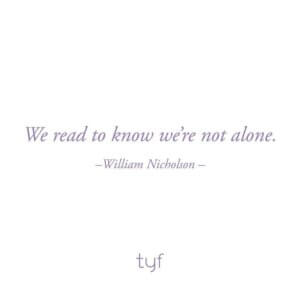 One of our most-asked questions from survivors is "What can I do today?" One answer is read. The books below were suggested by clinicians and survivors alike. These books helped survivors know they weren't alone, the next steps they could take, or ways to cope with the day-to-day reality of recovering from childhood sexual abuse. Maybe one of these books can help you on your healing journey.
(Each of the links below goes to Amazon.com; if you decide to purchase your books through Amazon, we recommend using Amazon Smile and choosing The Younique Foundation as your nonprofit of choice!)
Trauma and Recovery by Judith Herman: This is considered one of the foundational texts for understanding trauma survivors. Although it was first published in the early 90s, it has remained relevant to clinicians and survivors alike.
Overcoming Trauma Through Yoga by David Emerson and Elizabeth Hopper: Yoga is an excellent way to reconnect with your body as you heal from your trauma. This book addresses how to find a trauma-sensitive yoga class and the benefits you'll find in attending one.
Body Kindness by Rebecca Scritchfield: So many of us have issues with our bodies, and this book takes the time to address why we feel that way. While not specifically related to trauma, it falls in line with our 5 Strategies to Reclaim Hope and our focus on taking care of our bodies.
Full Catastrophe Living by Jon Kabat-Zinn: Kabat-Zinn is known for his insight into meditation and mindfulness. In this book he addresses the ways that stress can limit our lives – and how to overcome them.
The Gifts of Imperfection by Brené Brown: Much of Brown's work deals with vulnerability, bravery, and how to accept yourself as you truly are. Here she talks about how limiting the idea of perfection is and the breakthroughs that come through embracing our imperfection.
Getting Past Your Past by Francine Shapiro: As the creator of EMDR (Eye Movement and Desensitization Processing), Shapiro has created a way for survivors of trauma to understand EMDR and utilize it to find healing.
Tapping In by Laurel Parnell: Another book on EMDR, this one shows you how to create your own self-guided program so that you can use EMDR yourself as one healing tool.
The Sexual Healing Journey by Wendy Maltz: This book was written specifically for survivors of sexual abuse and carries great insight into what you may be experiencing and how to help you to manage better when it comes to sexual relationships, identity, etc.
The Anatomy of Peace: The Arbinger Institute created this tome as a reference for how to handle conflict, find hope, and inspire reconciliation. This will help you view peace and forgiveness in a different way and find it for yourself.
Lovingkindness by Sharon Salzberg: This book is all about happiness and ways we can find it for ourselves. Based on a Buddhist practice known as lovingkindness, this book will show you how to have more love and compassion for yourself – and others.
Journey to the Heart by Melody Beattie: With 365 meditations, this book has one for every day. Meditation can be a powerful tool on your healing journey, and this book makes it easier than ever to start meditating today.
Whether you read one of these books above, one of the books we've recommended before, or find your own, equipping yourself with knowledge and understanding will benefit you. We encourage you to take charge of your own healing journey. Start today.