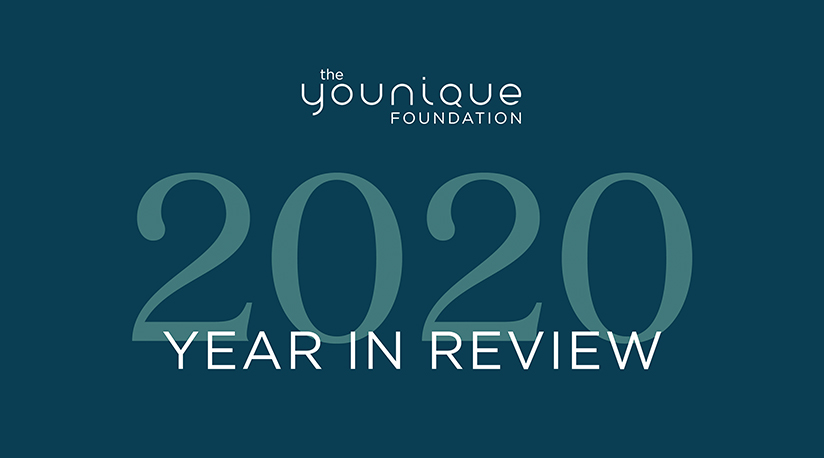 2020 Year in Review Highlights Foundation's Accomplishments
MARCH 3, 2021 — The Younique Foundation recently released its 2020 Year in Review, and it is proud of its accomplishments despite the challenges of a pandemic throughout most of the year.
"Despite a challenging year, survivors continue to need our services to begin their healing journey," said Shelaine Maxfield, president of The Younique Foundation. "We are grateful for the continued support of so many generous individuals. We could not do what we do without them."
Here are a few of the Foundation's 2020 highlights:
The Haven Retreat: Although the retreats were closed for part of the year due to COVID-19 precautions the Foundation hosted 360 participants in 36 retreats in Utah and Georgia. Survivors were taught 1,271 classes during their time at the retreats, 28 of which were classes with newly refined content.
Finding Hope Support Groups: Some 28 new Finding Hope Support Groups were formed in 2020. Groups are now located in nine countries (Ireland, France, Germany, Austria, the United Kingdom, as well as groups in Australia, New Zealand, Canada, and the United States). A complete list of Finding Hope Support Groups can be found at findinghope.org. Many groups continue to hold their meetings virtually during the pandemic.
Social Media: The Foundation continues to bring awareness to childhood sexual abuse by using its social media platforms and websites. In 2020 the Foundation had 973,586 engagements via social media and increased followers to a total of 354,064. Website traffic grew with 1.5 million visits, some of which can be attributed to the 123 videos that were created in the past year. And 44 different topics were discussed on Tip Tuesdays. Follow the Foundation on Instagram, Facebook, Twitter, LinkedIn, YouTube, and Pinterest.
Translation: More than 5,500 hours were spent translating Foundation communications into Spanish, French, and German. The Foundation now offers information for Finding Hope Support Groups in German, French, Spanish, and English.
Funding: Thanks to the support of generous donors, the Foundation raised nearly $2.7 million in public funding, and $1.3 million of that was raised by small donors.