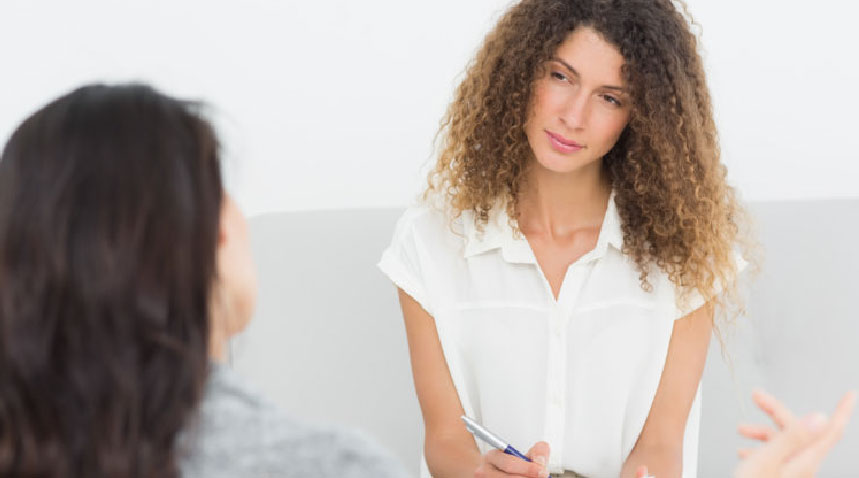 5 Steps to Finding the Right Therapist for You
Part of Acknowledgement is accepting your truth. Talking about things can be one way to work on accepting your truth, and a licensed therapist can be a good person to turn to for help.
Below are five steps to finding a therapist who is the right fit for you:
01
DO SOME LEGWORK
See what therapists are near you, who your insurance covers, and who is accepting new patients. Research may take some time, but it will be worth it in the long run. Also, consider whether you have a preference on the gender of your therapist.

02
MAKE SOME PHONE CALLS
When you've narrowed your list down to four or five therapists, call their office and ask if you can have a brief informal meeting with the therapist to see if you would feel comfortable working with them. Many therapists will be willing to meet with you briefly either in person or over the phone so that you can decide if they are a good fit for you.

03
CONSIDER WHAT YOU WANT
Take some time before your meeting to decide what you want to get out of therapy. What do you want to address first? What are you not quite ready to discuss?
04
ASK QUESTIONS
When you meet with the therapist, don't be afraid to ask questions. Here are some ideas:
What's your training and background?


Do you specialize in anything particular?


Do you have a background in working with survivors of sexual abuse?


Are you a practitioner of EMDR? If so, how long have you been practicing this form of therapy?
The way that they respond will help you get to know them a little better and allow you to know if they have the knowledge, traits, etc., most important to you.

05
TRUST YOUR INTUITION
You'll be able to tell pretty quickly if this therapist is someone you can talk to about your trauma. If they don't seem like a fit for you, then keep looking. The most important thing is finding someone you're comfortable with, who will be honest with you, and who has the knowledge to help you.
Talk therapy can be an important step on your healing journey, but only if you have a therapist who is a good match for you, who you can trust. Too often survivors won't get the full benefit of talk therapy simply because they can't open up to their therapist. Don't be afraid to find someone else who you CAN talk to. You're worth it.