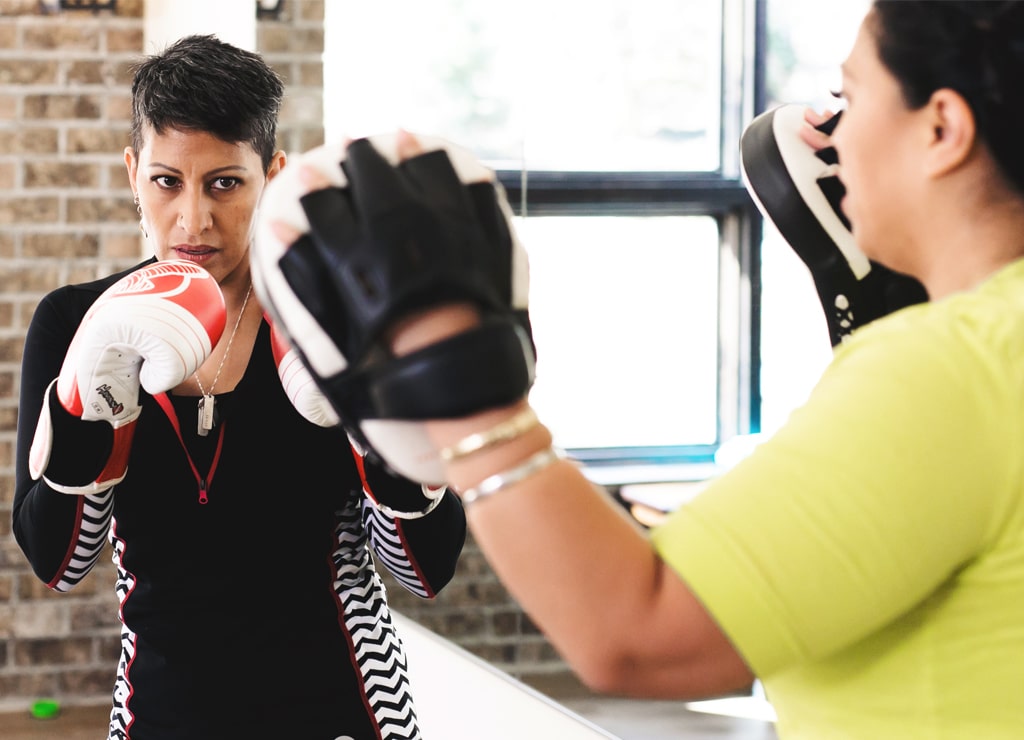 A Guide to Muay Thai
Muay Thai can be a great way for you to reconnect with your body.
Here are a few things to consider as you search for a Muay Thai class:
01
AN INSTRUCTOR WHO UNDERSTANDS
Talk to the instructor beforehand and let him or her know your boundaries, reservations, and limits.
02
A GYM WHERE YOU FEEL SAFE
Visit the gym beforehand. How does it make you feel? Some anxiety is normal, but if the place is triggering, look elsewhere.
03
YOU CAN STOP AT ANY TIME
Give yourself permission to stop if it's too much for you — physically or emotionally.
04
DO WHAT'S BEST FOR YOU
Keep checking in with yourself. Muay Thai is meant to be empowering for you. Find an instructor and class that will ultimately help you on your healing journey.
Physical self-awareness is the first step in releasing the tyranny of the past.Bessel van der Kolk