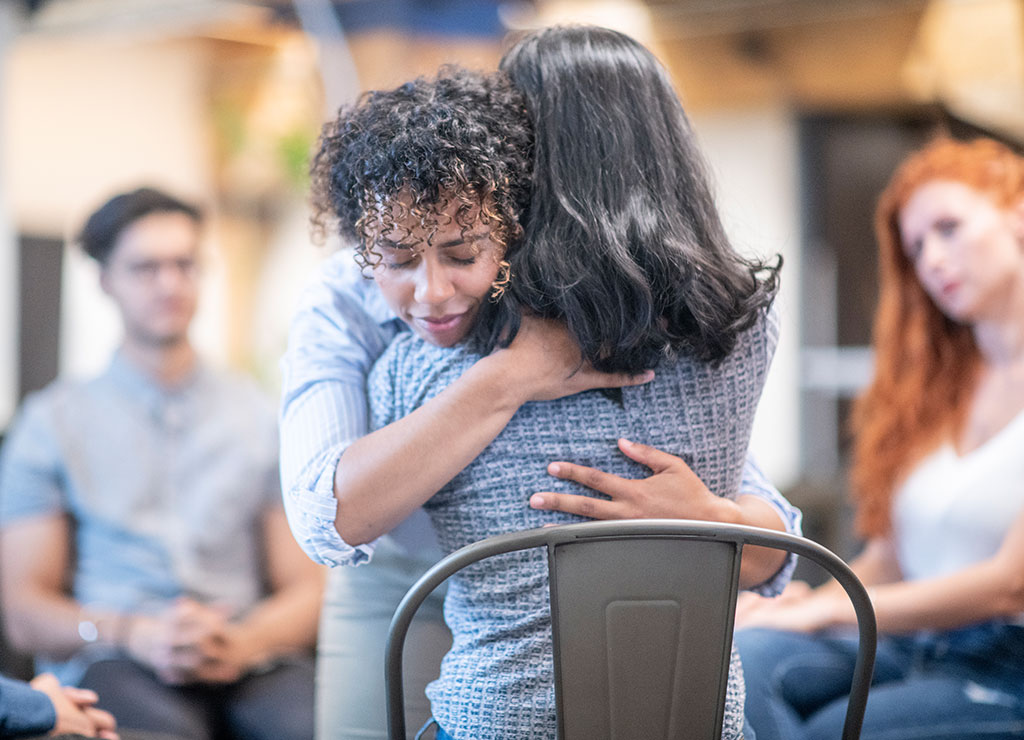 A Guide to Overcoming Addiction
Trauma can make you more vulnerable to addiction. You can manage your addiction by practicing the 5 Strategies to Reclaim Hope as well as other proven recovery strategies from the addiction treatment field.
01
AWARENESS
Living more fully in the present moment will allow you to be aware of what is going on inside and outside of yourself.
02
ACKNOWLEDGEMENT
Admitting the truth of your addiction, no matter how difficult that may be is a key part of recovery.
03
POWER THROUGH SURRENDER
You can make an informed decision on how you want to respond when triggers and cravings come over you. Recognize them for what they are and let them be.
04
MINDFULNESS
Focus on empowering thoughts and choose healing actions.
05
FAITH
One of the strongest things you can do is believe that you can heal. Believe that you can overcome your addiction.
Components of Addiction
Craving.

Loss of Control.

Negative Consequences.

Continuing involvement despite adverse consequences.
Addiction is a chronic brain disorder. Recovering from addiction involves adopting healthy coping strategies, which typically include establishing positive relationships, psychotherapy, rehabilitation, and self-care.
When you get into a tight place and everything goes against you, till it seems you could not hang on a minute longer, never give up then, for that is just the place and time that the tide will turn.Harriet Beecher Stowe
SUGGESTED READING:
Disclaimer: As an Amazon affiliate, The Younique Foundation gets a small commission if you buy from these links that help to support our cause at no extra cost to you.