Breeann Allison, BA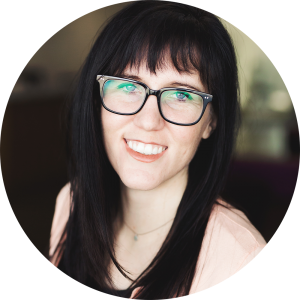 Breeann Allison
Breeann joined The Younique Foundation as an Education Coordinator at the end of 2018. She has worked in publishing for seven years, first as a curriculum developer for Gibbs Smith Education and then as an editor at FranklinCovey. She holds a Bachelor of Arts degree in English Literature with a minor in Editing from Brigham Young University. On the side she enjoys writing mediocre fiction, entertaining her nieces and nephews, and defending the sacredness of the Oxford comma.
Pam Davis, MA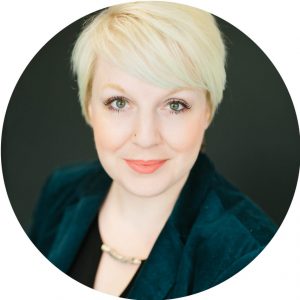 Pam Davis
Pam has been an Education Coordinator at The Younique Foundation since 2016. With many family members and friends who are survivors of child sexual abuse, her work here has always been close to her heart. Through her background in writing and editing, she strives to create content that is inspiring, educational, and easy to understand. Before coming to The Younique Foundation, Pam pursued a love of literature and writing when she received a Bachelor of Arts in Shakespeare from the University of Utah and a Master of Arts in Writing Popular Fiction from Seton Hill University. It was while doing this that she learned the art of taking huge amounts of information and condensing them into something short and understandable. Her biggest accomplishment, and greatest joy, comes in being the mother to her two sons. Whether with her boys or not you can usually find her reading a good book, trying to brighten someone's day, or letting loose her distinctive laugh.
Mark Hartvigsen, MA, MMus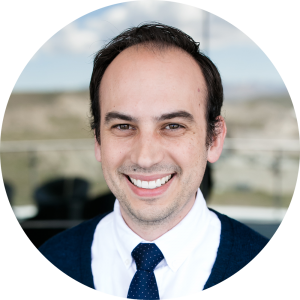 Mark Hartvigsen
Mark has worked at The Younique Foundation since the beginning of 2017. Prior to his work at the Foundation, he taught at the college level. He is passionate about the power of education to help survivors on their healing journey, and he is grateful for the opportunity to interact with the strong, amazing women who attend The Haven Retreat. Mark is also a music aficionado and has played the piano for almost his whole life. He earned a bachelor's degree in piano performance at Boise State University and a master's degree in music history at King's College London. He is currently having fun struggling to learn to play the cello. Additionally, he enjoys hiking and skiing in the beautiful Utah mountains.
Kolene Mills, MA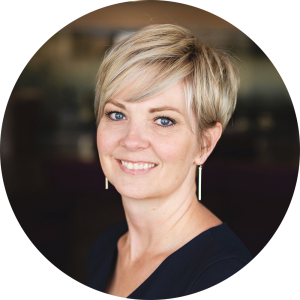 Kolene Mills
Kolene joined The Younique Foundation in the spring of 2019. She loves empowering others through teaching, and prior to joining the Foundation she taught at the college level and in her community. Kolene is especially passionate about her involvement in discussions around mental health, and she has written about and presented on depression in an effort to advocate for awareness and resources for those who struggle with its effects. When Kolene isn't busy managing the brilliant Education team at work, you'll probably find her swimming with her 5 children (4 girls and 1 boy), driving with her windows down on a winding mountain road, or playing games—especially those that involve dragons. She also really, really, really likes Coca-Cola.
Katie Steck, MA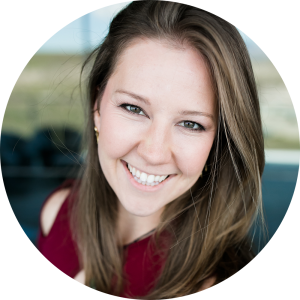 Katie Steck
Katie has been with The Younique Foundation since the beginning of 2017 and enjoys spending her time researching and writing educational content. She has a Master of Arts degree in clinical psychology with a focus in health and a specialization in stress psychophysiology, which are fancy words for understanding how our minds and bodies interact under stress. She has an extensive background in research (including Brigham Young University's Biomedical Research Lab and the California School of Professional Psychology's Psychophysiology Research Lab), teaching, and working with clinical populations, as well as international teaching and presentation experience in China, Hungary, Spain, and Italy. Having free time is one of Katie's most valuable possessions, and you can typically find her filling it with nature, dancing, art, and a good chocolate bar.
Brian Walker, BA
Brian Walker, BA
Brian is an Education Coordinator at The Younique Foundation. Brian spent over a decade of his career teaching high school social studies and serving in administrative capacities at a residential treatment center for teen boys who struggled with anxiety, depression, trauma and learning disabilities. He has directly observed the effects of trauma and abuse as well as the healing that can come to both individuals and families. In addition to his full-time responsibilities, Brian has served as a lead evaluator for school accreditation teams and as an aftercare coach for clients and families transitioning from intensive mental health treatment. Brian has enjoyed presenting regularly at academic, professional, and religious leadership conferences. He holds a Bachelor of Arts degree in History Teaching from Brigham Young University. You can find Brian often hiking the Utah mountain trails in search of spiritual enlightenment and photo opportunities or trying out a new recipe in his ambitious but under-stocked kitchen.