Maya Angelou: A Celebration of a Survivor
Maya Angelou is best known for her writing, her optimism, and her activism. Her voice is a well-known staple of American literature. But it wasn't always that way.
At the age of seven, she was sexually abused by a family friend. The abuse was so severe that she was hospitalized. This experience rendered her mute for five years. Even speaking no longer felt safe to her.
When recalling those five years, Angelou talked about reading voraciously. She read every book she could get her hands on. She memorized whole plays of Shakespeare, the poetry of Edgar Allan Poe, and anything else she could find. When she was ready to speak again, she had a lot to say and many ways to convey it.
Angelou has said that those five years of silence saved her. She said that "out of evil there can come good" because she read about a wide range of experiences in those books and found a way to prevail through her own writing.
Her life was one of triumph. She made clear in her words, both spoken and written, that she was a champion for the downtrodden. In her 86 years she published books, essays, poetry, movies, plays, television shows, and songs. She recited a poem at the 1993 inauguration of President Bill Clinton. She was nominated for a Pulitzer Prize and won a Grammy for the best spoken-word record.
Her words have a way of inspiring and uplifting. Here are a few of our favorite quotes by her: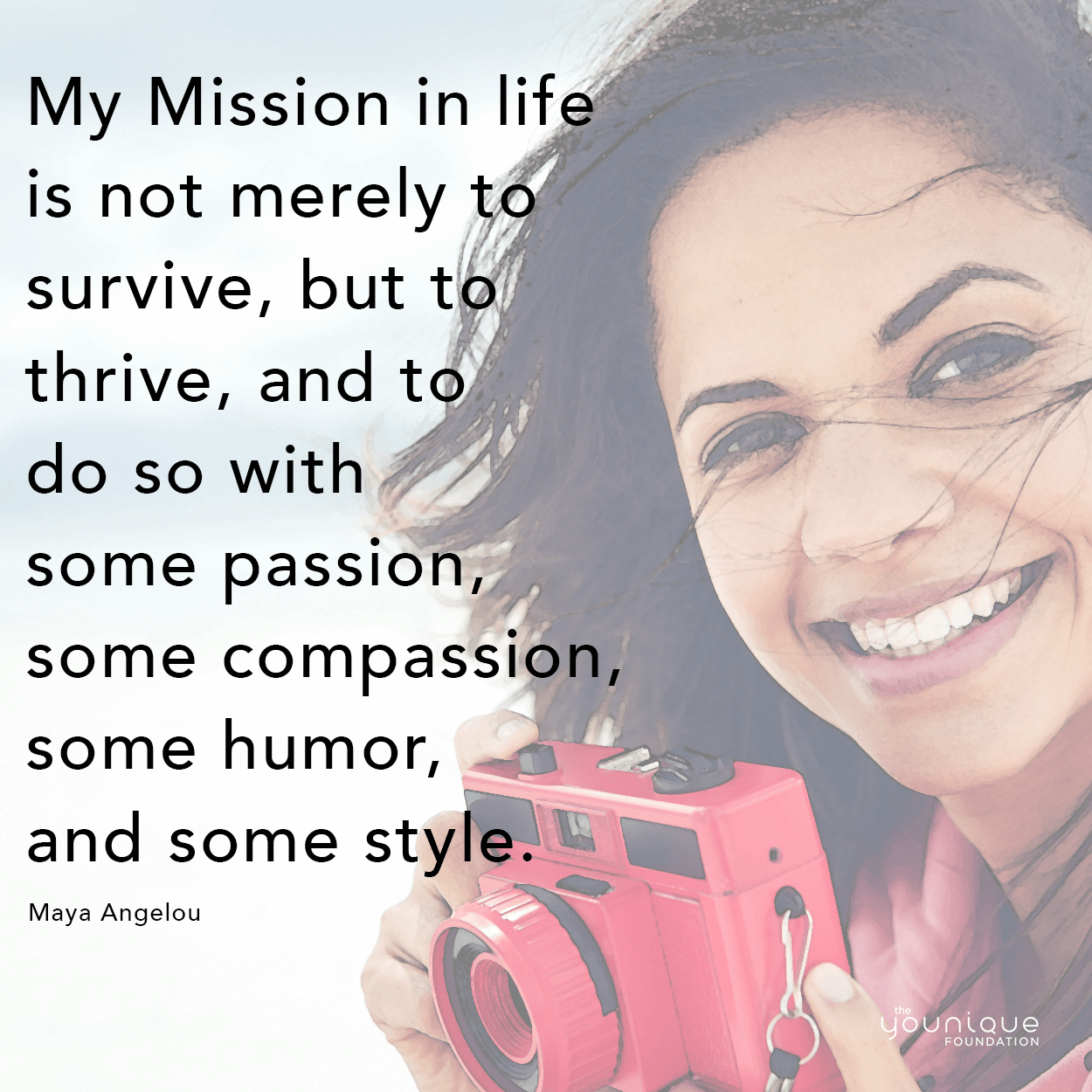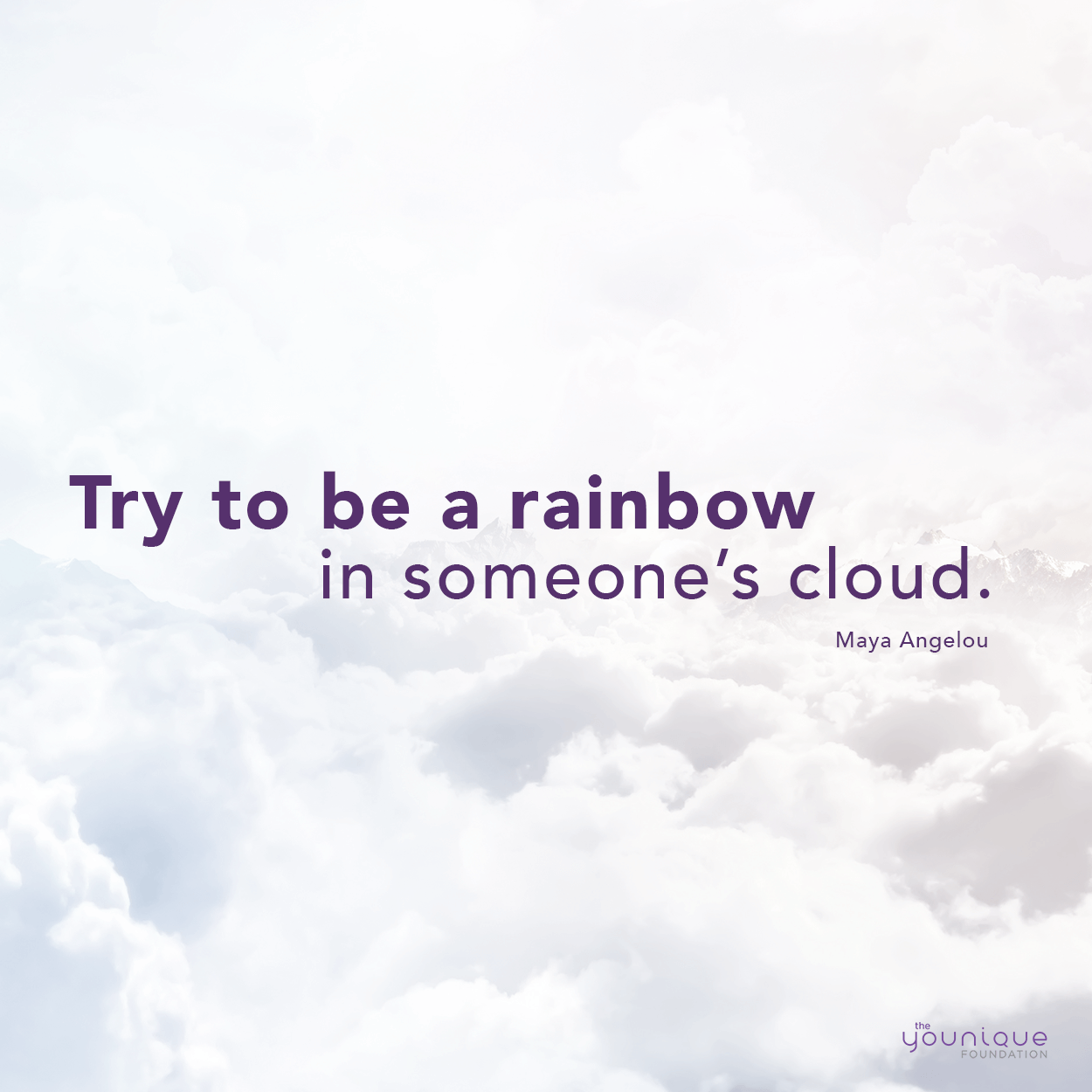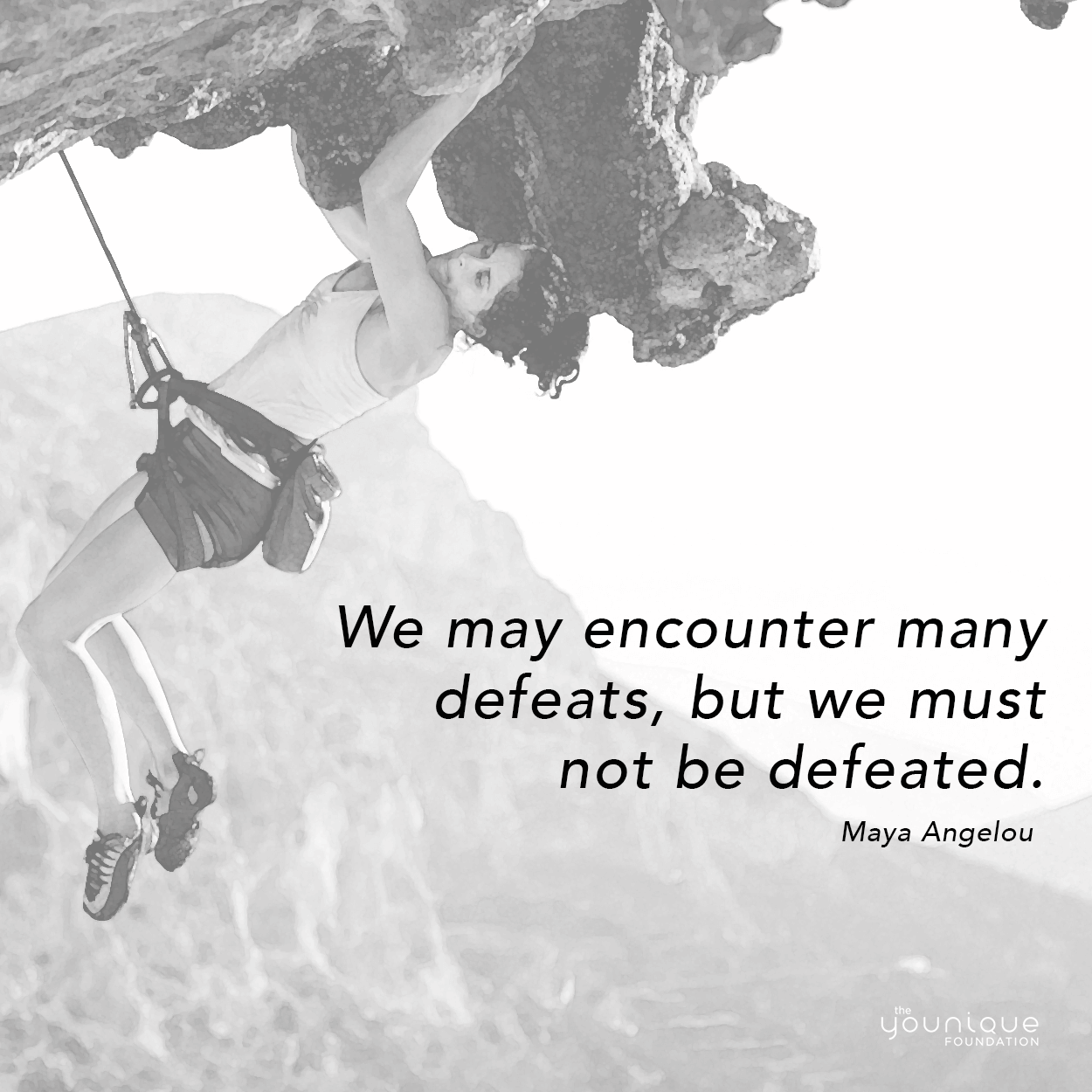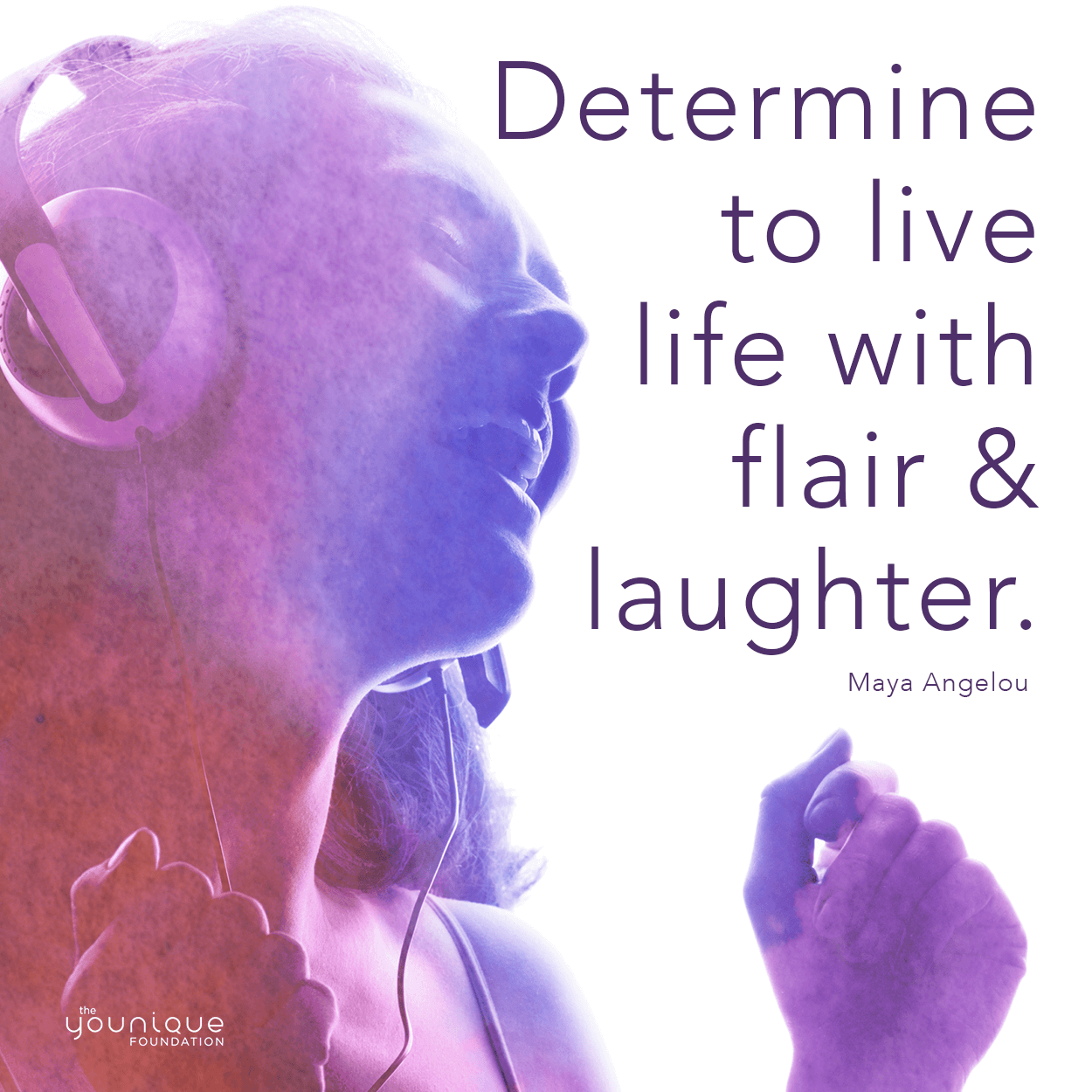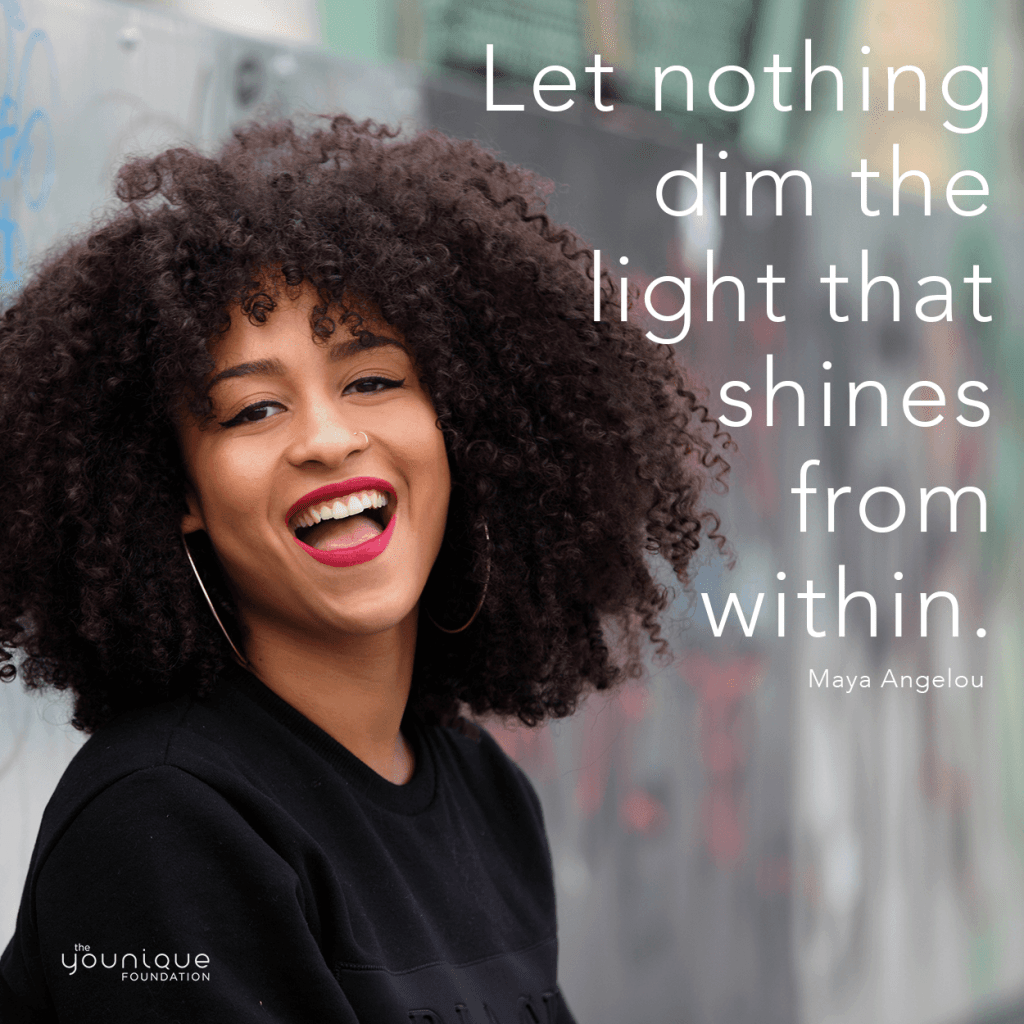 At The Younique Foundation, we know from experience that you can not only survive but thrive despite the trauma of your past. There are supportive survivors all around you. Strong and supportive people, like Maya Angelou, can exist in your life—you just have to find them.