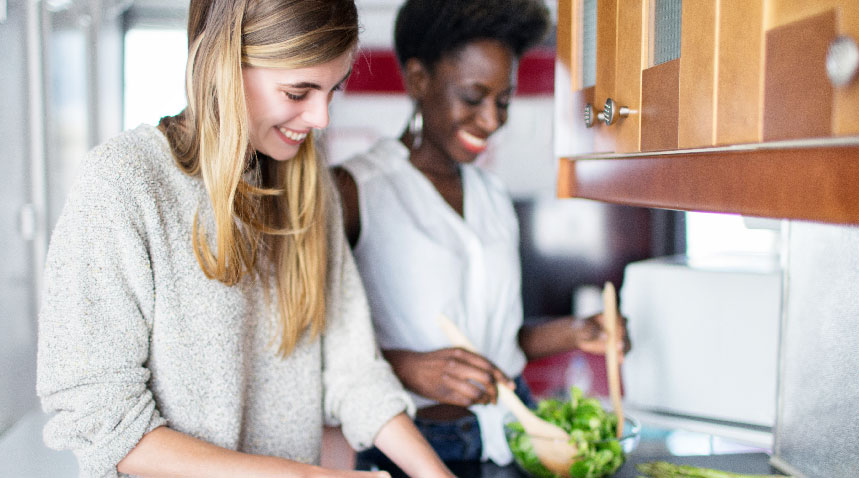 Do-It-Yourself: How to Choose Your Own Family
Losing family obliges us to find our family. Not always the family that is our blood, but the family that can become our blood. Finding Forrester (2000)
The most supportive people in your life don't always have to be the people you're related to. Sometimes good friends can offer the love and encouragement of a family. Creating your own family can be difficult, but it's not impossible and it's definitely well worth it. All you need to begin is a desire to find people who are a good fit for you. The goal is to surround yourself with loving and supportive people who understand, empower, and push you to be the best version of yourself. If that sounds like a project you're ready to undertake, then read on.
Please note: There is no wrong way to implement this into your own life, just be sure to go in with lots of love and a little patience.
01
REALIZE WHAT YOU NEED.
One woman lived far away from her family. She and her husband were both going to school, and she was pregnant with their first child. As time went on, she realized that she missed her mother and grandmother. So she made friends with a few older women in her neighborhood. They filled that hole for her. Of course, there are times when you don't know what you need until you find it, so keep an open mind about the people in your life who can become your family.
02
FIND YOUR PEOPLE.
After her divorce, one woman felt completely alone. No one in her family understood. Almost all of her friends were still married and just pitied her. She felt like she had no one to talk to about what she was experiencing. Then her friend invited her to a Facebook group for single moms. Suddenly she had dozens of women who knew exactly how she felt. A few of the women became her family. In fact, during the holidays when their kids are with their other parent, her group of single moms gets together to have their celebration. No matter what you're going through, good or bad, there are people out there who are understanding and supportive. You just need to find them.
03
EMBRACE YOUR NEW FAMILY.
One woman's family shamed her anytime she would post pictures on Instagram with her friends and label it #family. While she still has a limited relationship with her blood family, this woman has made a purposeful choice to spend more time and energy with her chosen family who is more supportive and less shaming. There may be people who don't understand why you need to expand your family. It may cause questions or hurt feelings. Keep in mind that you need to surround yourself with the best people to have the best life. And creating a new family, or expanding your current one, can do that for you.
We realize, of course, that a strained relationship with your blood family can be heartbreaking. And it's not always easy to find a new family or support system. The above directions aren't meant to be flippant, but to show you that you deserve people in your life who are loving and supportive of you and your healing journey. So be sure to keep an open mind and open heart when it comes to who you want, and who you exclude, in your family.