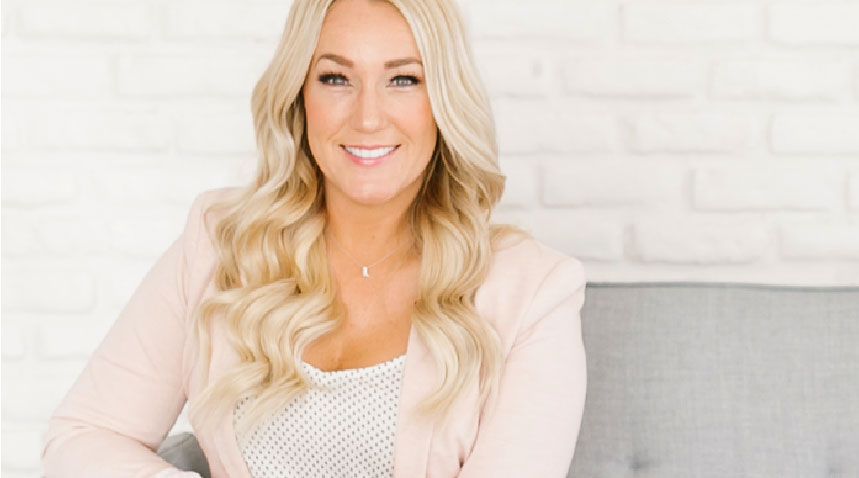 Don't Run From the Past, Run Through It
Life is interesting, isn't it? One second you can feel like you've got it all together… and the next second you are looking around wondering how all the chaos snuck it's way in. This was my experience as different forms of trauma decided to start piling up on me, seemingly begging to be let out.
As if the depth of pain from a divorce wasn't enough, I found myself surrounded by another dark cloud. I was experiencing PTSD from trauma I faced as a little girl. I was sexually abused as a child and never really dealt with the pain and scars it left behind. I shut out all emotions related to that experience.
I thought I was handling it just fine, until I couldn't anymore—until I was experiencing trauma in another area of my life and the pain all came flowing out. I hurt. I remember lying in bed rolling around, aching from the pain of it all, wondering how I'd survive.
In the beginning of all of this, someone told me, "You can't go around the healing process. You have to go through it." So, that's what I did. I ran right through it.
For hours, I would run. For miles, I would run. There were times when I would sob so violently that I would have to grasp onto each side of the treadmill and lift my legs to curl over and weep until I could gain my composure enough to safely return to running.
Running became an important therapeutic tool for me as I dealt with the trauma of my divorce and my sexual abuse. It seemed my life was falling apart into tiny little pieces so small that I couldn't hold them together no matter how hard I tried. I felt like I was trying to piece together a puzzle made of dust. I found myself a single mother of three small children. I was terrified. I was scared. I was lonely.
I didn't know much about therapy or self-care at the time, but I knew that exercise can help your mental state. I would tuck my three little kids into bed, put on my running shoes, hop on my treadmill, turn off the light, and be surrounded by nothing but my own thoughts.
Self-care is a huge part of my healing process. Making time for myself each day to do something physical turned out to be more beneficial than I could have ever imagined. Sometimes I would get stuck on a certain memory or a certain experience. Running helped and encouraged me to safely process through those memories and release the pain that had been residing in me for many, many years.
I sought therapy after a while. I did talk therapy, group therapy, and EMDR. What I realized later is that running, because of the consistent alternating right-left slap of the feet, seemed to have the same effect on me as EMDR in creating pathways between the left and right hemispheres of my brain, thus allowing me to process and release trauma. I wanted to jump for joy when I made that connection for myself!
As I've put the pieces of my life back together, I continue to use running as a way to process. Sometimes I go months without it and it takes a second to build up the muscle memory so that I don't hate it like I did back in high school. But it will always be my go-to therapy.