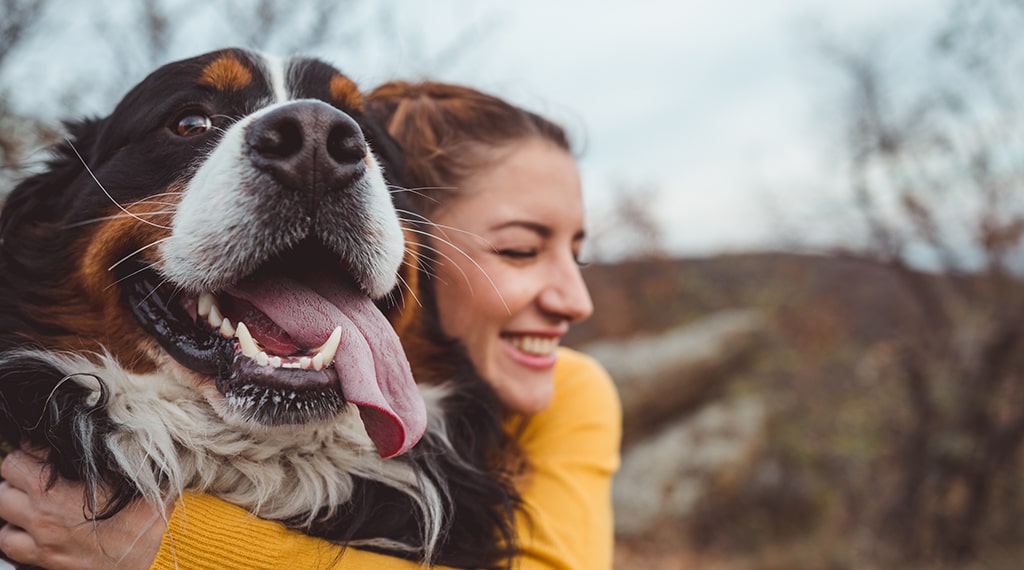 Finding Hope with the Help of a Pet
Guest blog post written by Sean Hipp
I am crazy about pets. It's likely that any person who has known me for more than five minutes could recite that fact about me. So, as an employee of The Younique Foundation, I was ecstatic when I was asked if I would write a blog post about the healing benefits of animals. As my coworkers, friends, family, and any casual acquaintance of mine know, I never pass up an opportunity to talk about animals! What would be most exciting, though, is if someone reading this blog post today finds even just one small anecdote to help them find hope and healing.
I know I'm not alone in recognizing the therapeutic nature of animals. All across the world, people obsess over their pets. The internet is full of silly and adorable pictures of cuddly pets, posted by doting owners. It doesn't matter what kind of pet it is—dog, cat, horse, rabbit, or lizard—it can provide a special kind of love, about which every pet owner will enthusiastically tell you. I myself have four pets (three dogs and a horse), but I don't believe my bias affects this conclusion: people absolutely and completely love their animals!
The value of animals goes far beyond unlimited cuddles and perfectly "aww"-worthy pics, though. Did you know that animals are beneficial to mental health? In fact, animals can provide valuable benefit in trauma recovery. Multiple studies have shown that Animal Assisted Intervention as part of a therapy plan can lessen the symptoms of PTSD. There are so many ways you can incorporate animals into your life to see the therapeutic benefits, too! You could find benefit in equine-assisted therapy if you love horses, incorporate visits with a certified therapy dog into your therapy plan, or talk to a trusted mental health professional and carefully, responsibly consider how an Emotional Support Animal could benefit you. I think the possibilities that healing animals can offer are so exciting, and provide me, personally, with hope.
I'm going to take this post, now, on a bit of a personal turn. The reason I felt a connection to this topic was not just because of my love of animals—I have seen how the journey of a survivor I know and love dearly has been positively impacted with the help of animal-assisted therapy. I've known this friend for a long time. I've seen the transformation they've experienced, and I'm so grateful for the help they've been able to receive. Graciously, this friend has agreed to write a few words of their experience and add them to mine for this guest blog post. They have asked to remain anonymous but were happy to share their story of finding hope with the help of a sweet dog, Missy. I hope you find their story as moving as I did:
I'm a survivor. I always knew what happened to me was wrong, but I didn't really feel the effects of everything that I survived until I was an adult. In my early twenties I started feeling depressed, anxious, and fearful all the time and I didn't know why. Looking back and knowing what I know now, I realize that I was finally responding to the trauma I went through as a child. Back then I did not have the words to articulate that. I was just left feeling confused about why I broke down in tears without warning and could never sleep more than three hours a night. I was scared. I was miserable. I was lonely. The worst part was not understanding why.
I started getting help and seeing a therapist, who I am so thankful for. Despite the help though, I found myself stuck in this spiral. I called out of work several times a week. I was failing a few classes and my sleep was getting even more scarce. My therapist recommended looking into rescuing a dog to help me, and that's when everything started to change. I looked at a lot of dogs, and something about Missy caught my eye. She had a hard past. She wasn't even two years old, but I could see the pain in her eyes. I could see kindness and hope in her eyes too, though. And maybe it's because I needed to see it, but I felt like I saw a little of myself in her eyes, too. So, a few days later Missy was mine!
Almost instantly things were different. Each night, Missy slept in my bed—and I was actually sleeping! She spent each day with me, and I found myself not being overwhelmed with loneliness as often. Before, I was barely getting out of bed to take care of myself, but now I was getting out of bed because this sweet dog needed me. She helped me feel loved and safe, and in turn I started giving myself the love and care I needed and deserved. Eventually, she trained to help calm me when I was panicking or having an anxiety attack. She was the absolute brightest spot of the early part of my quest to find hope as a survivor. I know animals aren't for everyone, but for me, Missy was absolutely essential in my healing journey. She helped bring me out of the darkness and back into the light. To say she saved my life would be a terrible understatement.
I stand with my friend as a survivor, and I stand by every survivor in whatever way they may choose to begin to heal from trauma. If you've ever wondered if animal-assisted therapy may be right for you, look into it! Talk to your therapist or your doctor to see how you could incorporate the benefits of animal-assisted therapy. As my friend said, though, it's not right for everyone—and if it's not right for you, that's okay. But if it's something you have been wondering about, I would encourage you to learn more about it. After all, the data is there; animal-assisted therapy can reduce the symptoms of PTSD. Because of how it has affected one of my closest friends, I will always be an advocate for incorporating animals into PTSD treatment.