Forward Was The Only Direction To Go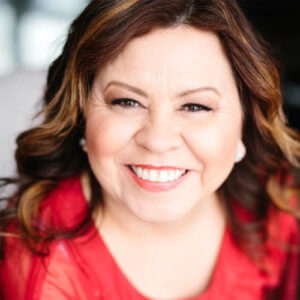 "I had decided I had to quit looking in the review mirror and face it head on."
-Rebecca, Survivor-
I had applied to The Haven Retreat in March of 2015, thinking that it would take a while for them to review and approve my application. I heard back from them within 1 month, I was stunned and got really nervous that it came up in short notice.
But I couldn't go at that time. So reapplied in August 2016 and heard back from them, and I made arrangements to go in January 2017. I had decided I had to quit looking in the review mirror and face it head-on. Of course, my feelings started to rise back up, the skeleton started to come out after 28 years of being in the closet.
I am a mother of 4 children, 2 handsome sons, and 2 beautiful daughters. A grandmother of 3 handsome boys and one Diva granddaughter. I was sexually assaulted at the age of 7 and 8 years old. Then when I was 13 years old I was raped. I was also a victim of verbal and physical abuse for 5 years. I would pray that one-day God would give me the strength to get out.
I had very low self-esteem of myself. I finally decided that I needed to curl up and die or get up and fight. I made the decision to fight, and make a better life for my 3 children. Because this was not the life I wanted for me or for them to see.
I knew then that I could only cry out to my God to give me the strength, wisdom, knowledge & understanding on how to be the best single mom I could be to protect my children from harm and give them a better life than I had.
My favorite scripture is Philippians 3:14 "I press toward the mark for the prize of the high calling of God". So every time I get discouraged or feel like I couldn't go on, or I am not good enough. I just refresh my memory of this scripture. Know that God holds the key to my future and my children's future. I know that what I went through was not right and I didn't deserve it but because of it I am the Woman I am today. It only made me stronger and better not bitter.
I am thankful for The Haven Retreat. It made me realize that it's okay to talk about it, to get counseling if needed.
-Rebecca, Survivor