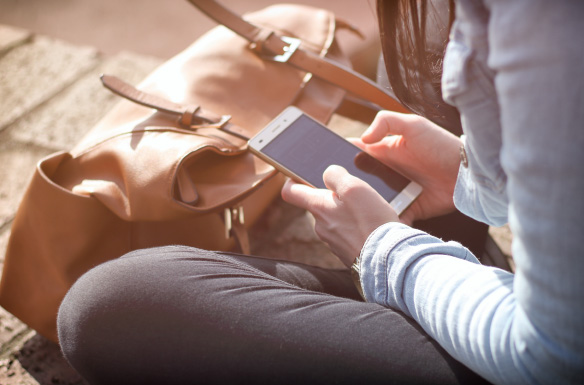 Helpful Apps
As you support the survivors in your life, help can be as close as your smart phone. Check out this list of apps for self-care tools that are beneficial for anyone and resources to learn about the impact of trauma on your loved one.

ACT COACH
ACT Coach focuses on Acceptance and Commitment Therapy strategies and helps you live with unpleasant thoughts, feeling, and impulses without avoiding them or being controlled by them.

LIFEARMOR
LifeArmor is a comprehensive learning and self-help tool that provides information about a variety of topics, including substance abuse, anger, anxiety, depression, PTSD, relationships, and sexual trauma.

MOVING FORWARD
Moving Forward provides tools and teaches problem solving skills to overcome obstacles and deal with stress. You get help managing challenges like financial difficulties, relationship problems, and difficult career decisions.

OPERATION REACH OUT
Operation Reach Out focuses on suicide prevention and has resources specifically designed to help a supporter who is worried about a loved one.

VIRTUAL HOPE BOX
Virtual Hope Box provides a personalized experience. You can store family photos, recorded messages from loved ones, inspirational quotes, favorite songs, etc. to help you relax and focus on positive thinking in crisis moments.

PTSD COACH
PTSD Coach provides educational information and reliable treatments that work. Use this app to become more aware of triggers and symptoms and learn about coping tools such as deep breathing and progressive muscle relaxation exercises.

CALM-MEDITATE, SLEEP, RELAX
Calm is a meditation app that will bring more clarity, joy, and peace into your life. Materials focus on a variety of topics: breathing exercises, reducing anxiety, sleeping better, etc.

HAPPIFY: FOR STRESS & ANXIETY
Happify provides fun games to help you conquer fears, manage anxiety, and overcome negative thinking. The techniques are scientifically developed with a focus on positive psychology, mindfulness, and cognitive behavioral therapy.