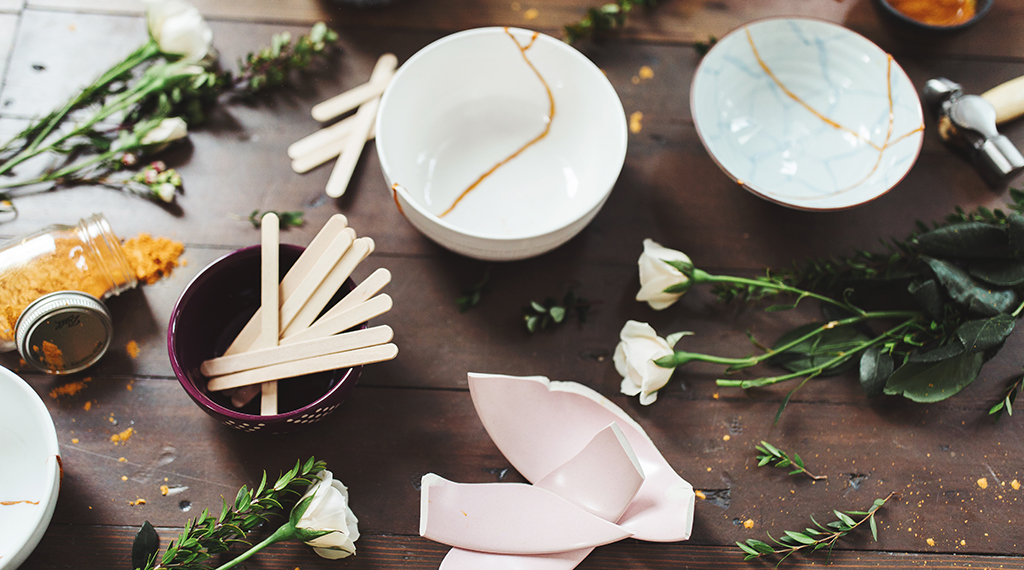 Viewing Your Past Through a New Lens of Hope
The world breaks everyone and afterward many are strong in the broken places. Ernest Hemingway
You are beautiful, and you can feel that about yourself; no matter what has happened in your past. In fact, it is really your past that makes you the beautiful person you are today, even if some experiences are dark and hard to confront.
There is a longstanding Japanese tradition of repairing ceramics, called Kintsugi. In Japanese, Kintsugi means "golden joinery." When a piece of pottery is cracked a mix of lacquer and powdered gold, silver, or platinum is delicately placed along the break, acting as a type of glue that holds all the pieces together.
What you end up with is stunning pottery with streaks of gorgeous metal running like a web throughout the ceramic.
But the philosophy of Kintsugi doesn't only refer to the look of the finished pottery. It also reveals the deep convictions the Japanese hold about the dish they are mending. The Japanese view the original ceramic, cracks, and repairs as an important part of the history of the object and something to embrace and display rather than something to hide and disguise. 
Although your past cannot be changed, it can be managed in ways where it no longer needs to dominate your life. Those who have suffered sexual abuse may carry deep wounds that need validation and healing in order for them to move forward. With the proper education and guidance, it is not only possible, but probable that a survivor of sexual abuse will live a positive, productive, and empowered life.
As we honestly examine our own lives, we will notice we all have some broken pieces or chipped places. Many of these broken or chipped places are the results of the actions of others, and no fault of our own. It is an unfortunate but real part of life. But they can become a beautiful part of the finished you.
As you learn about how the brain responds to sexual abuse trauma, you can begin the process of putting the broken pieces of life back together and accepting the absolute fact that you are beautiful beyond description. You can find help and overcome the idea that you need to stay stuck in the past.
We do not celebrate the fact that you were abused, and we understand that your experiences may be difficult to acknowledge and talk about because of the shame and secrecy that often surround sexual abuse. But if you don't face the truth about your past, you can be held hostage by it.
We absolutely celebrate the wonderful person you have become and will become as you continue to create your life version of Kintsugi.