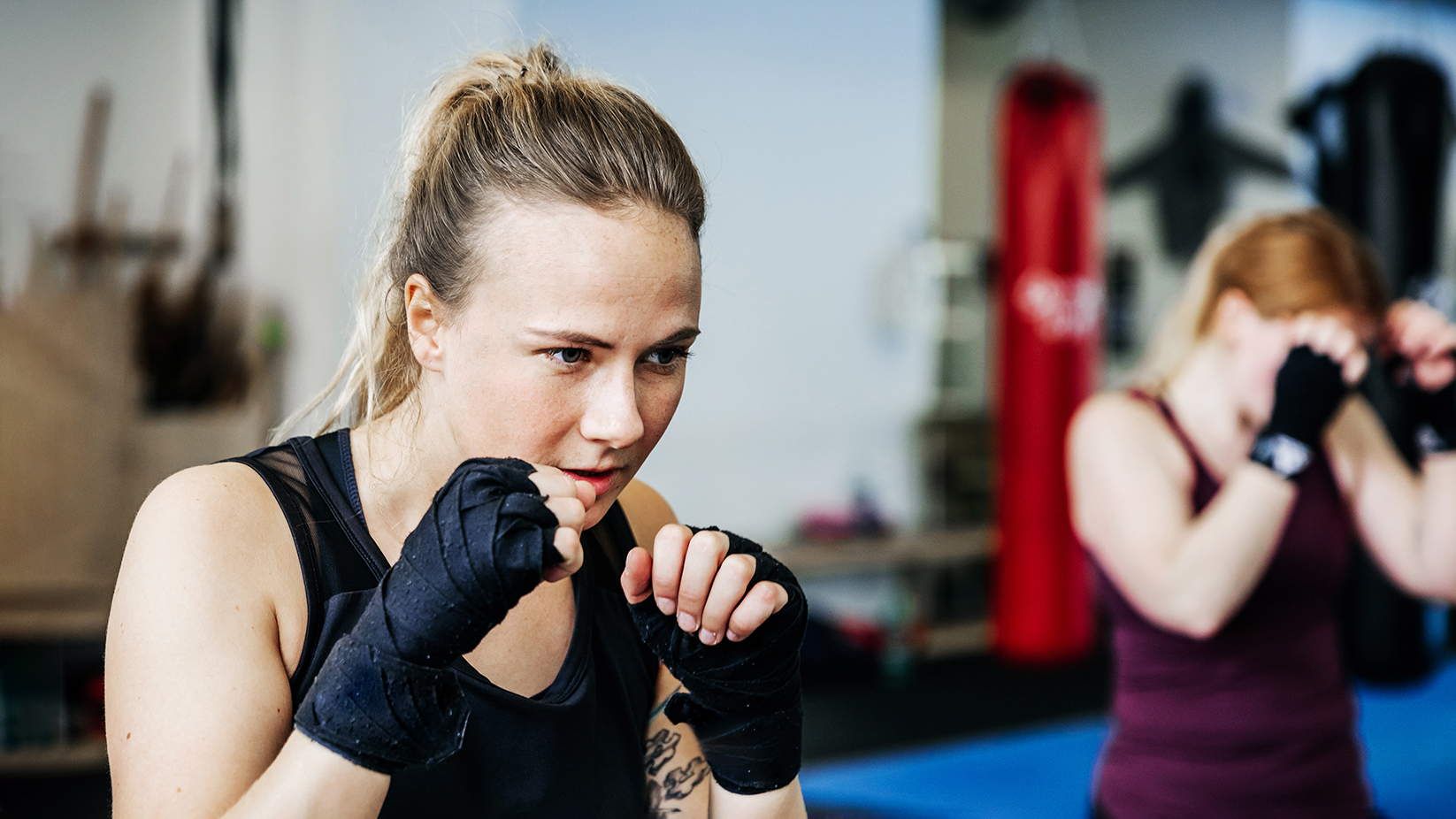 Healing Resources for Child Sexual Abuse:
Muay Thai
You may associate healing from past trauma with seeing a counselor, EMDR therapy, or the important work of processing your emotions and memories. While these are common ways to address the effects of abuse, there are other helpful strategies that you can consider using. You may find that activities that weave together your mind, heart, and body can be powerful ways to supplement your efforts to heal.
Why Is Movement Important for Child Sexual Abuse Survivors?
The trauma we experience often affects all aspects of our being, including our physical body. Many survivors of childhood sexual abuse report feeling disconnected from their body or having negative perceptions about themselves. Additionally, we can unknowingly harbor unresolved distress and tension inside ourselves. Without a way to release those burdens, we may rarely feel relaxed or at ease.
Activities involving movement can help strengthen the connection between your brain and body, as well as enhance your interaction with the world around you. While many forms of physical activity provide benefit, we highly recommend exploring ones that include controlled movements and a focus on the breath. This focus on the breath can serve as a sort of anchor that can help keep your attention grounded in the present as you carry out each movement.
What Is Muay Thai?
Also known as "The Art of 8 Limbs," Muay Thai is a form of martial arts that combines breathing and movement. As you practice this (or other martial arts) you gain experience releasing muscle tension, focusing your breath, building strength, developing power and control, and expanding confidence in your body's ability to act.
---
Practicing Muay Thai is not about out-of-control punching, nor is it about learning how to fight. Instead, it enables you to mindfully connect with your body through controlled, intentional movements. It provides you with an opportunity to focus on form, balance, and breath through repetitive practice.
How Can Muay Thai Help Me Heal from Child Sexual Abuse?
Reconnecting with your body is often a critical step to healing. This can lay the foundation for working through "stuck" emotions and unhealthy patterns of thought that may also beset you.
When you take steps to practice intentional movement, you challenge the automatic responses your limbic system may have developed toward signals of stress. Learning a new movement routine is one way you can promote neuroplasticity, which is another key component to long-term healing and managing triggers.
My breakthrough came in the Muay Thai boxing class. I hit those pads with EVERYTHING in me. Something snapped in me, and I felt a burst of freedom flow through my mind and body.Tiffani, Survivor
It may be uncomfortable to do some of these moves if the limbic system interprets the movements as signals that your body needs to collapse and/or freeze. You might feel a flood of emotion. Or you might discover you have a fear of being too powerful. Be aware of what your body is experiencing. Always allow yourself to take a moment to pause and ground yourself when you need to. (These moments are especially helpful as you start incorporating any new physical activity into your routine.) Over time, you can learn to navigate through the instinctual reactions or trauma responses that come; you can learn to allow them to be there and still complete the movement you intend. Practice Mindfulness in all your activities, no matter the level of physical intensity you are aiming for.
My body has constantly been on defense for years it has never fully relaxed. I attended Muay Thai class. I knew it was going to be hard for me. The staff was right there helping me. I wasn't going to leave until I got past the fear. As my body connected with the movement, I moved out of the past and into the present and I relaxed. I have never felt that relaxation before. [My classmates] saw it as well and supported me.Ramona, Survivor
Exploring Other Forms of Martial Arts
Your martial arts practice doesn't have to be limited to only Muay Thai. There are many other forms that you might want to try such as boxing, kickboxing, karate, or Tae Kwon Do. Look for local recreation centers or gyms with classes that encourage control of movement and breathing. When finding a gym or a class, consider talking with the instructor beforehand about any trauma informed adjustments that can be made to match your individual needs.
Whatever you try, remember that as you use movement and intentional breathing, you are practicing:
Acknowledgement by recognizing that strengthening your brain-body connection is an important step to recover from the trauma you experienced in the past.
Mindfulness by becoming more aware of the sensations your body is experiencing while engaged in physical activities.
Aspiration by working to forge new movement patterns and routines that will open up possibilities for growth and new experiences.
Disclaimer: Not all exercises are suitable for everyone. If you are concerned about whether the exercises in this movement activity are right for you, do not do them unless you have cleared it with your physician. These exercises can result in injury. If at any point during your exercise you begin to feel faint, dizzy, or have physical discomfort, you should stop immediately. You are responsible for exercising within your limits and seeking medical advice and attention as appropriate. Saprea is not responsible for any injuries that result from participating in this activity.