Sky Creek Golf
January 1, 2020 — Younique Foundation partners arrive in many ways to show their support the organization. Sky Creek Ranch Golf Club in Keller, Texas recently hosted their 2nd Annual Casino Royale social event. Members were given the opportunity to donate into a general charity fund. A raffle drawing would later determine which lucky member would have the opportunity to choose the charity of choice. Winner Bri Richardson graciously selected The Younique Foundation.
We are grateful to the Richardson's, the members of Sky Creek Ranch, and Sky Creek Ranch's management team for the donation and opportunity to help survivors of child sexual abuse heal.
Bri and her husband Clay Richardson first heard of the Younique Foundation thru Bri's work as a Younique Products presenter. Sky Creek Ranch Golf Club stated they were proud to donate over $1,000 in her name to the Younique Foundation. Congratulations Bri and thank you!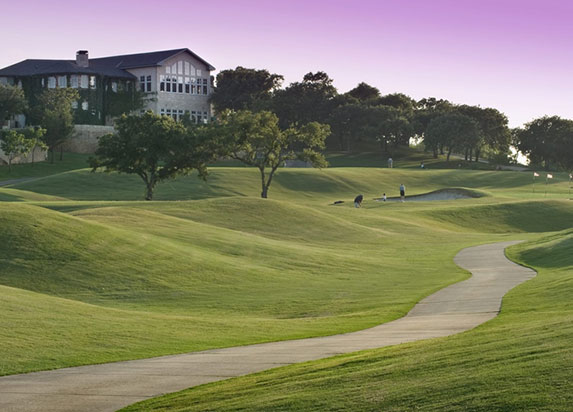 Sky Creek Ranch Club is a high quality 18-hole golf course. A Robert Trent Jones, Jr. Masterpiece and Golf Digest 4-Star Rated, Robert Trent Jones, Jr. designed the championship golf course from a pristine swath of land atop the highest point in Tarrant County. Jones crafted this Texas golf gem in the old style, leaving the terrain completely natural. The picturesque Big Bear Creek comes into play on 16 of the 18 holes, with numerous lakes and tributaries adding to the course's spectacular beauty, as well as its challenge.