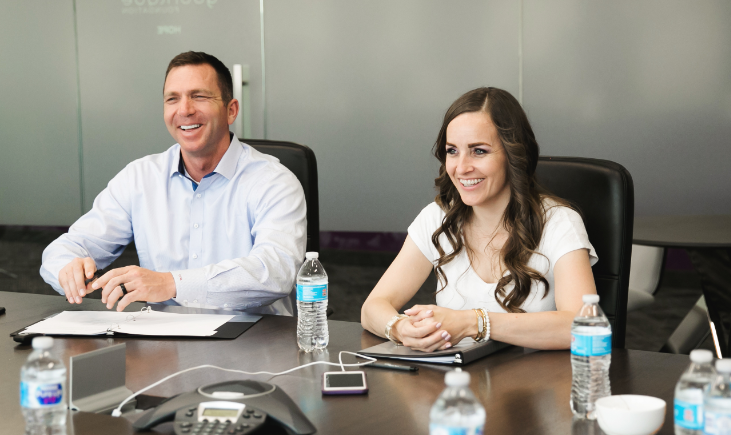 Leadership
At The Younique Foundation, we pride ourselves on the talent and experience of our executive team and our board of directors. With over 100 years of combined experience, our leadership provides the guidance and knowledge needed to lead The Younique Foundation's efforts to eradicate child sexual abuse and its effects.
EXECUTIVES &nbsp BOARD OF DIRECTORS
---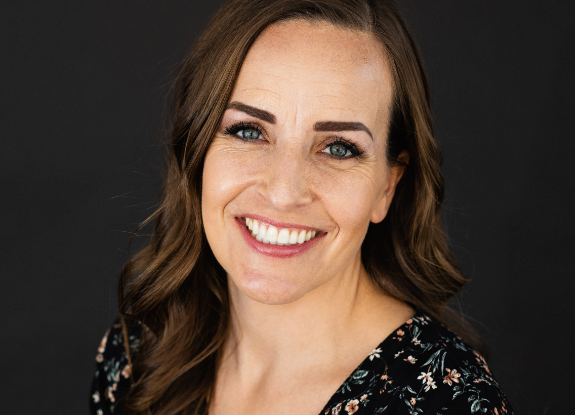 Shelaine Maxfield, Founder, President, and Board Chair
Shelaine Maxfield is Founder, President, and Board Chair of The Younique Foundation, which she established in 2014. After she and her husband, Derek, became painfully aware of the long-term impact child sexual abuse has on survivors, they envisioned creating an organization that could offer free resources and services to provide healing, education, and hope. As president of The Younique Foundation, Shelaine guides the overall vision of the Foundation's work, and focuses on the individual experience of those who are directly served by the Foundation.
Shelaine actively presents on both national and international stages with a focus on the hope and healing that are possible for survivors of child sexual abuse; and a call to prevent abuse. She believes one key to scaling societal change is through awareness. Hence, she enjoys opportunities to educate about the epidemic of sexual abuse and the importance of supporting survivors.
The Maxfields were recognized by Utah Valley Magazine in 2016 and were awarded Philanthropist of the Year. Two years later Shelaine was featured as one of the Utah's 30 Women to Watch by Utah Business. In 2021 The Younique Foundation was selected by the prestigious Stand Together Foundation as one of the country's most transformative nonprofits. The Foundation was also invited to be part of Stand Together's Catalyst Program, a management training and peer-learning program.
Shelaine is a wife and mother to five children. She enjoys traveling to all parts of the world learning about other cultures, and she is currently learning Portuguese.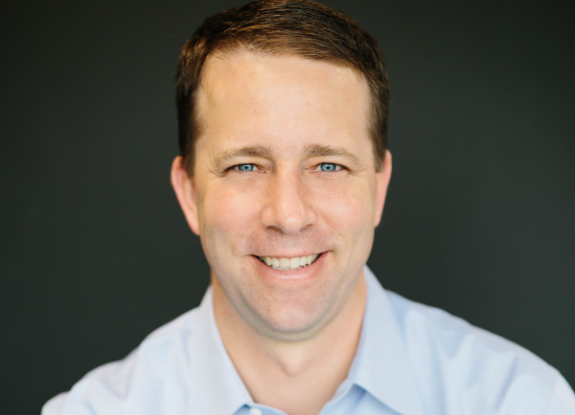 Chris Yadon, Executive Director
Chris Yadon joined The Younique Foundation as Executive Director in 2015. Chris is responsible for the executive leadership, effective stewardship of financial resources, planning, fundraising, and reporting at The Younique Foundation. He has previously held leadership positions in the start-up, tech, and nonprofit industries. He brings a valuable skillset to the organization and is deeply committed to addressing the epidemic of child sexual abuse.
Chris plays an important role as a spokesperson for The Younique Foundation. He is a sought-after local speaker and has also been invited to present nationally and internationally. His expertise centers on heightening awareness to the epidemic of child sexual abuse, as well as educating the public on best practices for prevention and the healing services available to survivors. Chris has been featured across several media platforms where he is often requested to contribute as an industry thought leader and expert.
Chris considers his family as his greatest accomplishment. He is the grateful father of six children: three boys and three girls. He and his wife, Christy, have been married for 22 years.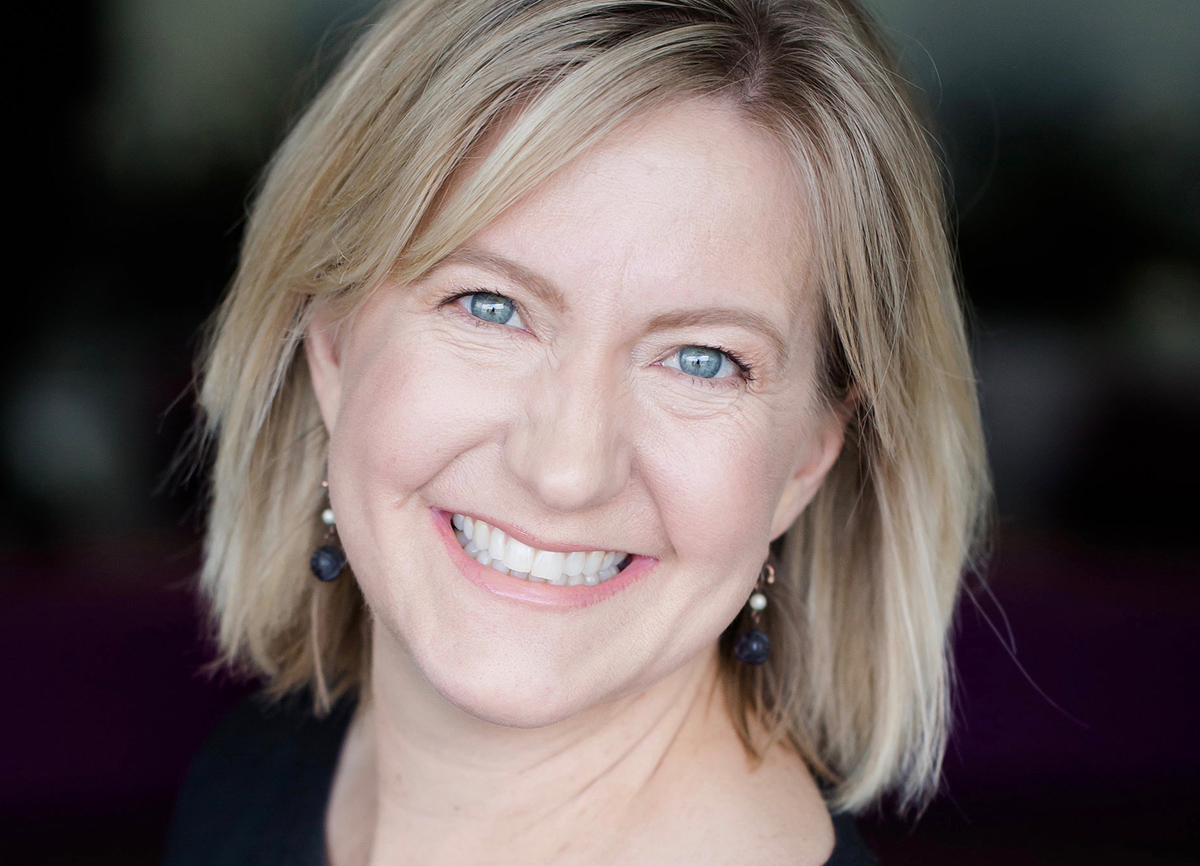 Betsy Kanarowski PhD, LCSW, Director of Clinical Services
Betsy Kanarowski is committed to helping individuals, families, and communities effectively understand and navigate the many aspects of healing from sexual trauma. She is a strong advocate for education regarding sexual abuse of individuals with disabilities. Betsy is an experienced therapist, trainer, and educator with over 20 years of experience as a mental health professional. Being part of women's unique healing journeys is especially close to her heart.
Since joining The Younique Foundation in 2015, Betsy has worked with thousands of women through The Haven Retreat as well as in individual outpatient therapy. Her previous experience includes working for hospitals, schools, and agencies addressing domestic violence and addictions.
Betsy  received her PhD in Special Education from the University of Utah, her  MSW from the University of Denver, and her BSW from the University of Wyoming. She is a licensed clinical social worker and certified sex therapist. She loves the outdoors, travel, reading, and spending time with her family and ridiculously spoiled dogs.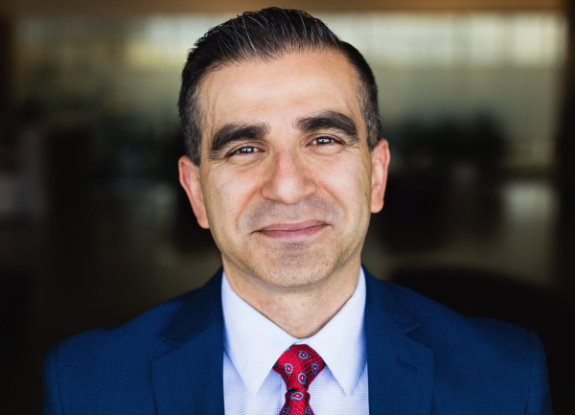 JohnPaul Párraga MA, CMHC, Director of Clinical Operations
JohnPaul Párraga was born in the port city of Manta, Ecuador. He grew up enjoying the ocean and, as part of his home chores, climbing and pruning coconut trees. At the age of 15, he moved to Manhattan and spent the rest of his youth enjoying the excitement of an American metropolitan area.
JohnPaul joined The Younique Foundation in 2019. He brings a wealth of process improvement and programing expertise that is polished from his work in several distinctive settings: inpatient mental health, in-home family preservation counseling, residential treatment, outpatient therapy, addiction recovery services, quality assurance, compliance, and corporate operations. He has served as a quality officer and director of clinical services for several programs and specializes in developing services with trauma-sensitive and addiction recovery components.
In addition to his responsibilities at The Younique Foundation, JohnPaul is a member of the American College of Healthcare Executives and is a Certified Professional in Healthcare Quality. JohnPaul earned a BS in Psychology from Brigham Young University and an MA in Mental Health Counseling from the University of Phoenix. He is an avid motor sports enthusiast and enjoys tinkering with his own car, watching Velocity television programs, and painting watercolors.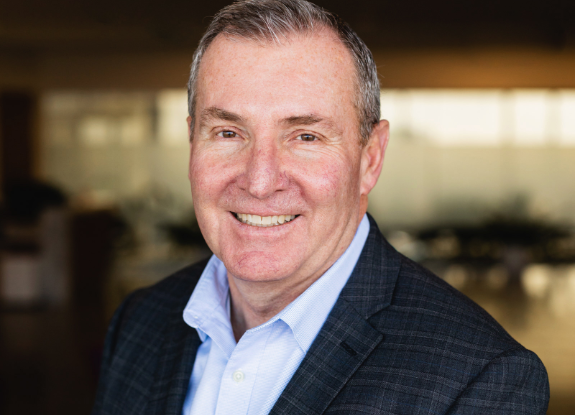 Abe Young, Director of Finance and Administration
Abe Young joined our team in 2017 and quickly augmented our administrative resource capacity toward a world-class standard. Abe is passionate about using his strengths to increase organizational effectiveness and efficiency. His extensive background in audit and assurance services for higher education, healthcare, and nonprofit organizations enable our fiscal planning and execution to reach the highest standards. Abe's leadership contributed to The Younique Foundation receiving the GuideStar Gold Seal of Transparency for nonprofit organizations.
With over 25 years of accounting and audit experience, Abe offers our donors, survivors, and staff the confidence that The Younique Foundation's resources are used with intention and align to the success of our mission. His experience with domestic and international organizations continues to help our expansion efforts to offer support to survivors across the world.
Abe is a licensed CPA and received his master's degree in Accounting from the University of Utah. In addition to his professional distinctions, Abe's public service record is comprised of both elected and volunteer positions including treasurer for the Utah State Republican Party, recipient of the Silver Beaver Award from the Boy Scouts of America, and board member and treasurer for his community baseball league.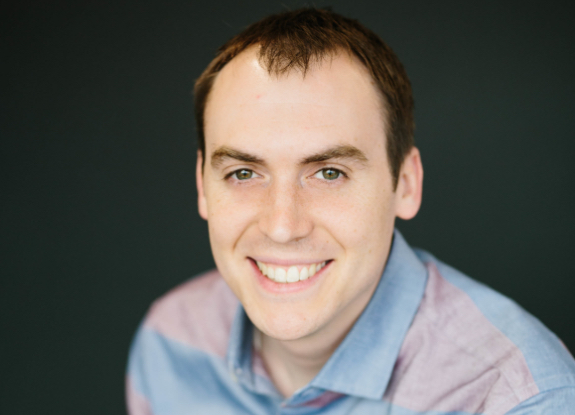 Matt Hartvigsen MPA, Director of Outreach
Matt Hartvigsen began his work at The Younique Foundation in 2015. He oversees the initiatives that provide deep-level education to the public on the issue of childhood sexual abuse. Matt directs efforts to involve as many people as possible in taking action to prevent abuse and regularly interfaces with community leaders, elected and volunteer civic leaders, educators, clergy, nonprofit executives, and parents.
Matt specializes in content direction and delivery of educational resources. He has managed both the development and implementation of several of our major educational platforms and materials of The Younique Foundation and Defend Innocence brands. This has included launching our Finding Hope Support Groups, dozens of volunteer events, and hundreds of digital resources for survivors, supporters, and families. Matt also oversees language translation efforts as we fill our commitment to offer our resources across the world.
Matt represents our foundation as a member of the National Coalition to Prevent Child Sexual Abuse and Exploitation. In 2018 he was recently featured as one of Utah's Forty Under 40 and loves to promote the cause of eliminating child sexual abuse. Matt holds a BA in English and MPA from Brigham Young University. His favorite thing to do is spend time with his wife and their
four children.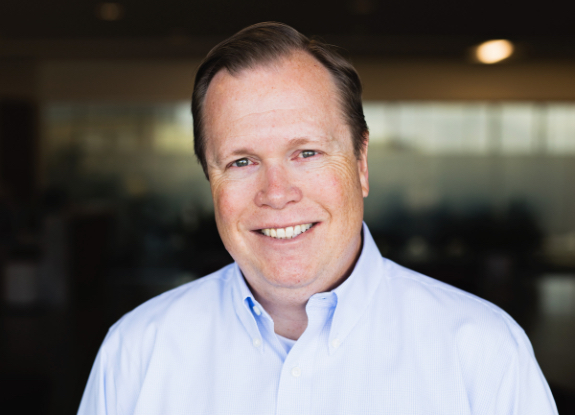 Ric Peeler MBA, Director of Awareness
Ric Peeler is responsible for overseeing all brands of The Younique Foundation, the planning and execution of outbound communications, as well as creative expression for the foundation at-large.
Prior to joining our team in 2019, Ric acquired 22 years of corporate experience with technology and automotive firms based in Silicon Valley and Detroit. He worked as an executive for Intel's marketing organization, with global responsibility for building brand and driving revenue in worldwide marketing programs. In addition, Ric also oversaw marketing for the Intel Foundation, which concentrated on STEM education for women and girls. This experience prompted a further desire to contribute to philanthropic efforts and investment for women.
Ric specializes in strategic planning, brand positioning, event marketing, and integrated marketing campaign development. He received an MBA from the Marriott School of Management at Brigham Young University. Ric is an avid skier and enjoys spending time in the mountains with his wife and their four children.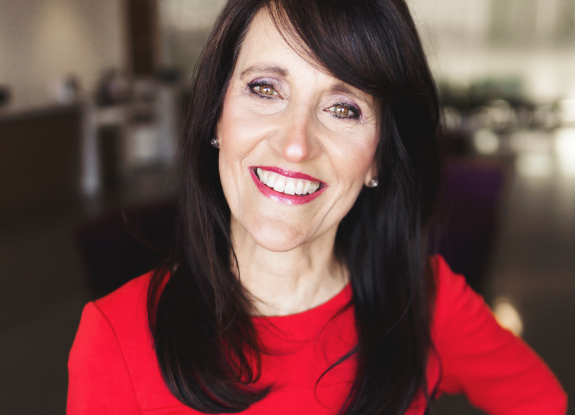 Cynthia Gambill MBA, Director of Philanthropy
Cynthia Gambill leads our philanthropic efforts to partner The Younique Foundation with corporate entities, nonprofit organizations, and individual donors of all sizes. She also oversees innovative fundraising events and coordinates the efforts of our national philanthropy team. Cynthia specializes in cultivating relationships, donor engagement, and linking supporters with volunteer opportunities.
With over 20 years of business, community, and philanthropic experience, Cynthia relishes opportunities to connect people together in meaningful ways. She shares, "One of my personal missions in life is to awaken in others the desire to give and serve. They may not recognize that desire as first, but they have it inside them." One motto voiced by Shelaine Maxfield, President of The Younique Foundation, is that "every dollar is sacred, and every dollar is justified," and Cynthia ensures we live by this adage. She guides our efforts to be proactively transparent with our donors by sharing how the funds we raise are contributing directly to our mission.
After moving to the United States from her home country of Argentina at the age of 20, Cynthia earned an MBA from Brigham Young University and began her career in community organizing and philanthropic work. She has served on numerous business and community boards connected with higher education, performing arts, and causes supporting women and children. Cynthia proudly claims the title of mother and "baseball mom" of her four sons. She enjoys creating memories by traveling with her family and inspiring her children to be disciplined, celebrate success, cultivate a team-building spirit, and deal with setbacks in a positive way.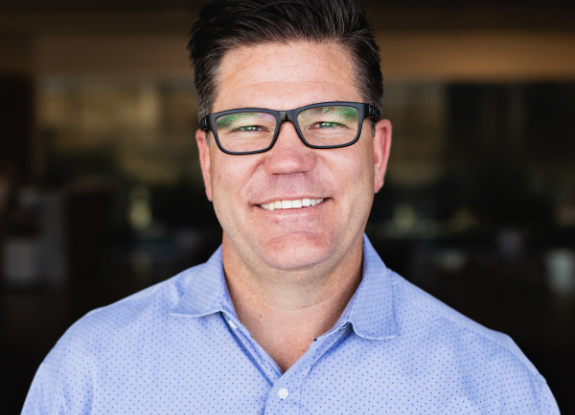 Trent Belliston JD, Director of Compliance, General Counsel
Trent Belliston combines his 15+ years of legal and healthcare experience to assist The Younique Foundation in providing exceptional services while protecting the organization and the confidentiality and security for our employees and clients. He oversees all legal, compliance, and privacy related matters.
Trent's professional work has concentrated on hospital administration, compliance, and privacy within several healthcare systems. He has served as a hospital executive as well as chief compliance and privacy officer. Trent began his legal career at the Salt Lake City law firm of Day Shell and Liljenquist. Trent has advised The Younique Foundation as a consultant since its inception and became an employee of the organization in August 2018.
Trent holds a BS in Finance from Brigham Young University and a JD from the University of Idaho. Trent is certified by the Health Care Compliance Association (HCCA) in health care privacy and compliance. Trent, his wife Mikelle, and their five children live on a farm in Yakima, WA. He relishes any time he can spend with his family on their farm as well as adventuring into the outdoors of Washington state and his home state of Idaho.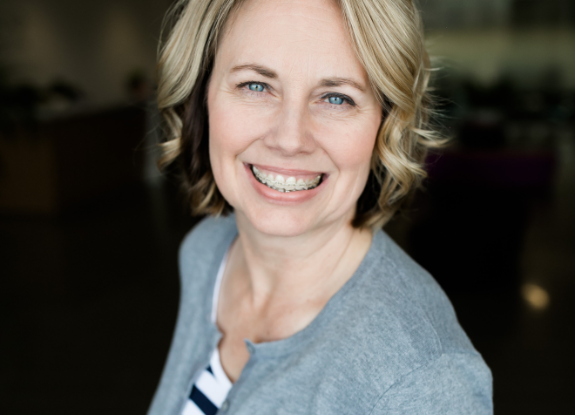 Tammy Oldroyd, SPHR, Human Resources Manager
Since her hire in 2015, Tammy Oldroyd has been a key leader through the journey of The Younique Foundation. In addition to overseeing all Human Resources initiatives, she also spearheads employee engagement and staff training programs. Tammy's talents have supported us in doubling our staff contingent annually over the last four years, culminating in our present team of more than 115 employees.
Tammy holds a unique place within The Younique Foundation as she was pivotal in organizing our original Haven Retreat, which has continued through the years to serve more than 3,000 female survivors of child sexual abuse. She also consulted in the expansion of our prevention brand, Defend Innocence, and proudly acknowledges that she was one of the first adopters to use our resources with her own grandchildren.
Tammy is a certified Senior Professional in Human Resources (SPHR), and a member of the Society for Human Resource Management. She has over 20 years of community and religious leadership experience ranging from serving as PTA president to chairing the women's organization of her church congregation. Tammy is most proud of her family; including her six children and 11 grandchildren.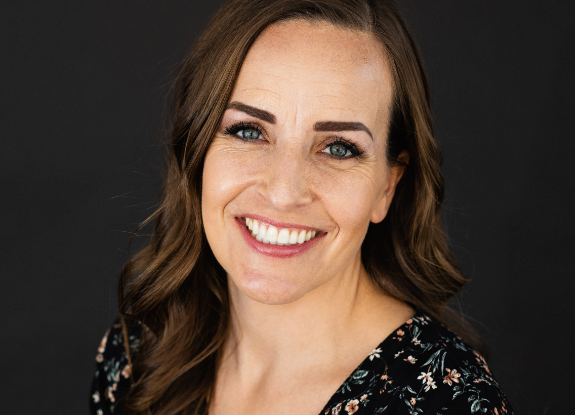 Shelaine Maxfield, Board Chair
Shelaine Maxfield has served as chair of board of directors since the formation of The Younique Foundation. Shelaine and her husband, Derek, sought to create an organization to specifically help survivors of childhood sexual abuse find hope and healing. Under Shelaine's leadership, The Younique Foundation is proud to have reached thousands of survivors with both healing services and education resources since its creation in 2014.
Shelaine credits the foundation's work with awakening an inner sense of purpose she didn't know she had. She has traveled the globe inspiring others to find their callings and to make a powerful difference in the world. Before her work at The Younique Foundation, Shelaine was a stay-at-home mother to her five children.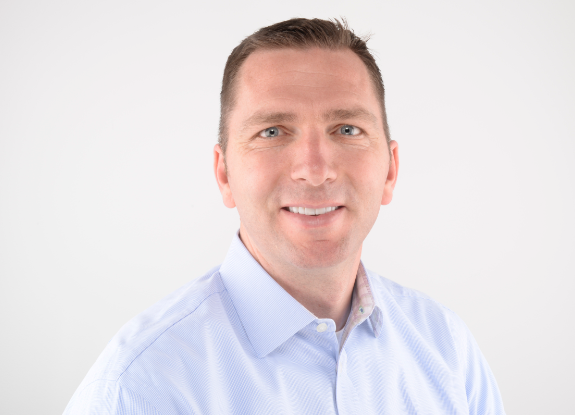 Derek Maxfield, Board Member
Derek Maxfield is an original member of the board of directors of The Younique Foundation. "Nothing about The Younique Foundation was an afterthought," says Derek. "This wasn't a case of making it big with [a] business and finding a charitable cause to support. There's nothing wrong with that method, but it's simply not our story. The foundation has always been the motivation."
Derek promised a dying friend that he would do something great with his life and considers The Younique Foundation as a fulfillment of that promise. After 12 years of developing software for top players in the direct sales industry, Derek joined with his sister Melanie to start Younique Products, a global cosmetics company. The success of Younique Products provided Derek, and his wife, Shelaine, the resources to realize their vision of starting The Younique Foundation.
Above all else, Derek treasures his faith and his family, which now includes five children.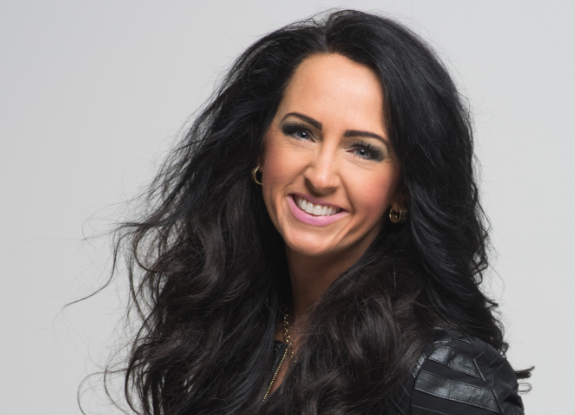 Melanie Huscroft, Board Member
Melanie Huscroft has served on The Younique Foundation board of directors since its inception. She teamed up with her brother, Derek Maxfield, in 2012 to create the direct sales company Younique Products as a means of creating and supporting The Younique Foundation. Melanie's passion to uplift, empower, validate, and build self-esteem in women throughout the world fuels her desire to support survivors of child sexual abuse. Melanie's executive experience in advertising, art, marketing, purchasing, and sales assist the board in building a global brand dedicated to serving survivors of abuse and individuals who seek to prevent abuse from occurring.
While Melanie has many professional accomplishments, she is most proud of her marriage and family. Her 16-year career as a full-time homemaker, wife, and mother of four gives her a clear understanding of the wins and struggles inherent with being a parent.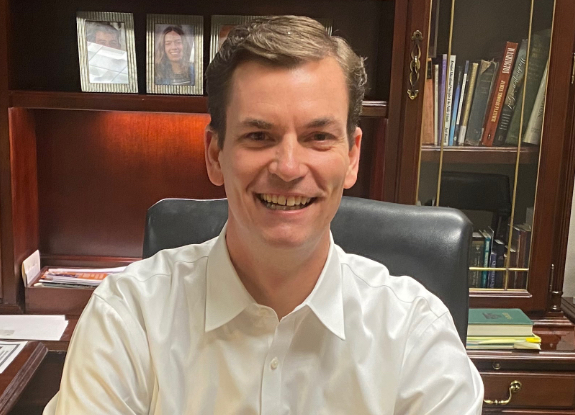 Grant Beckwith JD, MAcc, Board Member
Grant Beckwith serves as a member of the board of directors of The Younique Foundation. Grant is the principal of the American Heritage School located in American Fork, Utah, and also serves as the director of the school's Family Education Center. He has lived and worked in Moscow, Russia; New York, New York; and Washington D.C., and grew up in various parts of the United States including Utah, California, Texas, Florida, and Wisconsin. In addition to his role with The Younique Foundation, Grant serves in a number of volunteer organizations including on the Board of Governors of the Northwest Association of Independent Schools.
Grant holds a JD from the J. Rueben Clark Law School at Brigham Young University, as well as bachelor's and master's degrees in accountancy and information systems from the BYU Marriott School of Management. He and his wife, Candice, live in Alpine, Utah, where they have raised their four children.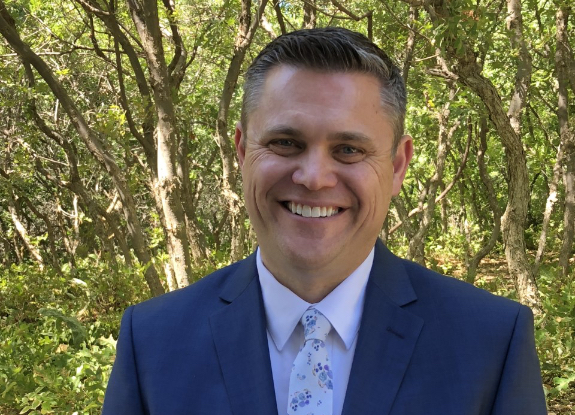 Jared Swain MEd, Board Member
Jared Swain has served as a member of the board of directors of The Younique Foundation since 2015. Jared's expertise in healthcare administration combined with his passion for health and wellness informs our foundation's commitment to world-class care for all survivors of child sexual abuse who access our services.
Jared serves on the Utah Health Care Association board and is a managing partner of Cottonwood Healthcare. He holds a MEd from the University of Phoenix and a bachelor's degree in sociology from the University of Utah.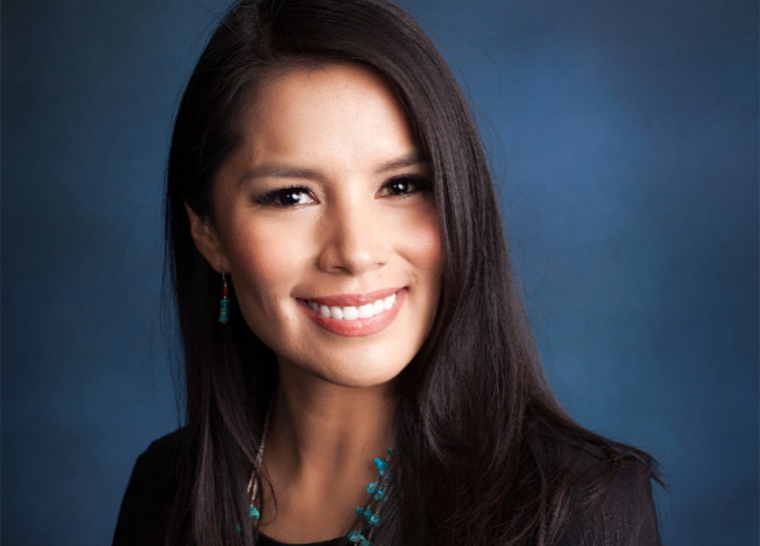 Meredith Lam, Board Member
Meredith Lam grew up in Page and Prescott, Arizona, and is a proud member of the Diné tribe. She earned a bachelors's degree in English from Brigham Young University, and minors in both History and American Indian Studies. She currently serves as the Program Director for the Non-profit organization Navajo Strong and Director of American Indian/Alaska Native Education for Provo City School District. As the American Indian Education Director, she is in charge of overseeing the education and cultural preservation of more than 200 American Indian/Alaska Native students in the Provo area (grades Kindergarten through 12).
Meredith and her family reside in Provo and she loves working with Navajo Strong and at the school district level. Working with these two organizations allows her to serve and highlight the voices of her Native American community throughout the state of Utah.